This bitcoin quant trading CEO explains how to navigate events that data can't predict
September 10, 2020, 3:55PM EDT  ·  1 min read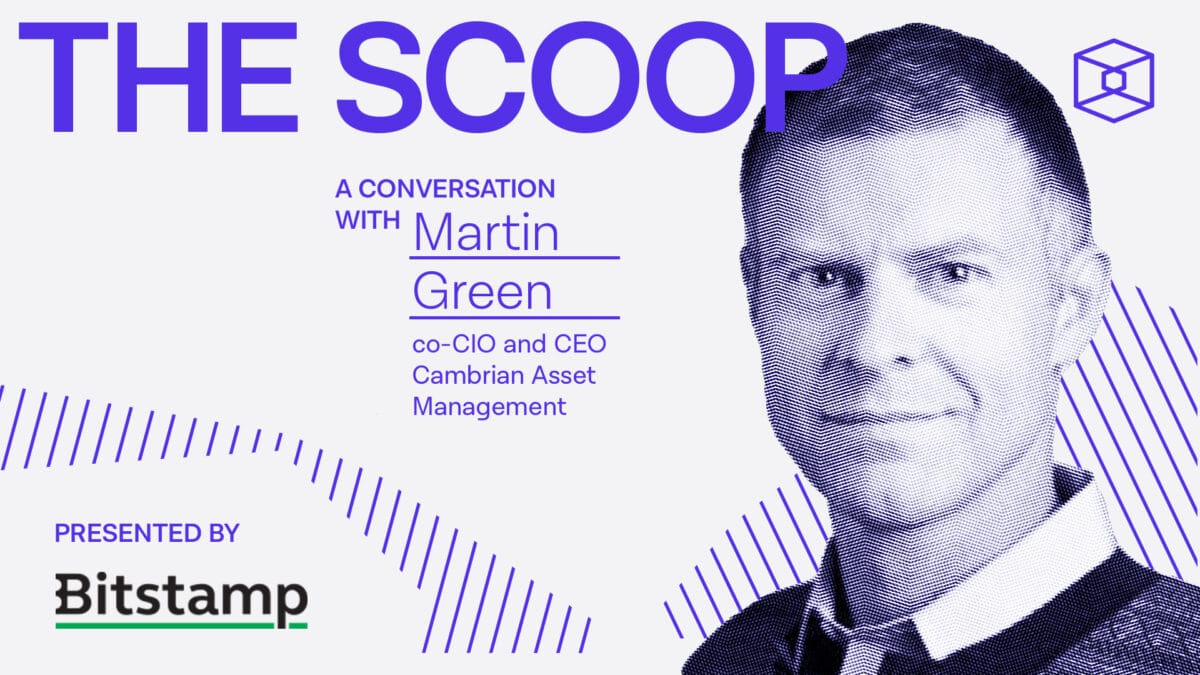 Episode 36 of Season 2 of The Scoop was recorded remotely with The Block's Frank Chaparro and Martin Green, CEO of Cambrian Asset Management.
Listen below, and subscribe to The Scoop on Apple, Spotify, Google Play, Stitcher or wherever you listen to podcasts. Email feedback and revision requests to [email protected]
This episode of The Scoop is brought to you by Bitstamp, the original global cryptocurrency exchange. Since 2011, Bitstamp has been a cornerstone of the industry, earning the trust of over four million individuals and top financial institutions looking for a reliable trading venue.
Whether you're trading on our web platform, mobile app or industry-leading APIs, Bitstamp gives you the professional-grade tools you need to execute your strategy. Download the Bitstamp app or visit Bitstamp.net/Pro to learn more and start trading today!
This year has been unprecedented in many respects, with the coronavirus pandemic rocking markets and driving volatility in ways many couldn't predict.
Quant trading firms — or firms that base their trading strategies on statistic models — were seemingly left at a disadvantage as firms like Winton and others lacked the data for such unprecedented events.
In this week's episode of The Scoop, Martin Green, co-CIO and CEO of quant trading firm Cambrian Asset Management, broke down what it's like to run these strategies in a time when so many events were statistically unlikely.
A lot of it, said Green, comes down to the manner in which models are built to identify and respond to types of risk.
During this week's episode, Green also touched on:
Why human judgment is valuable in building models, but is better left behind once models are executing trades
How market data in crypto has changed as the quant firm built out its data stores
How the firm views risk management and why identifying types of risk in the digital asset world is key to a winning strategy
How Cambrian is getting in on the decentralized finance mania and how the firm's risk strategy interacts with the space