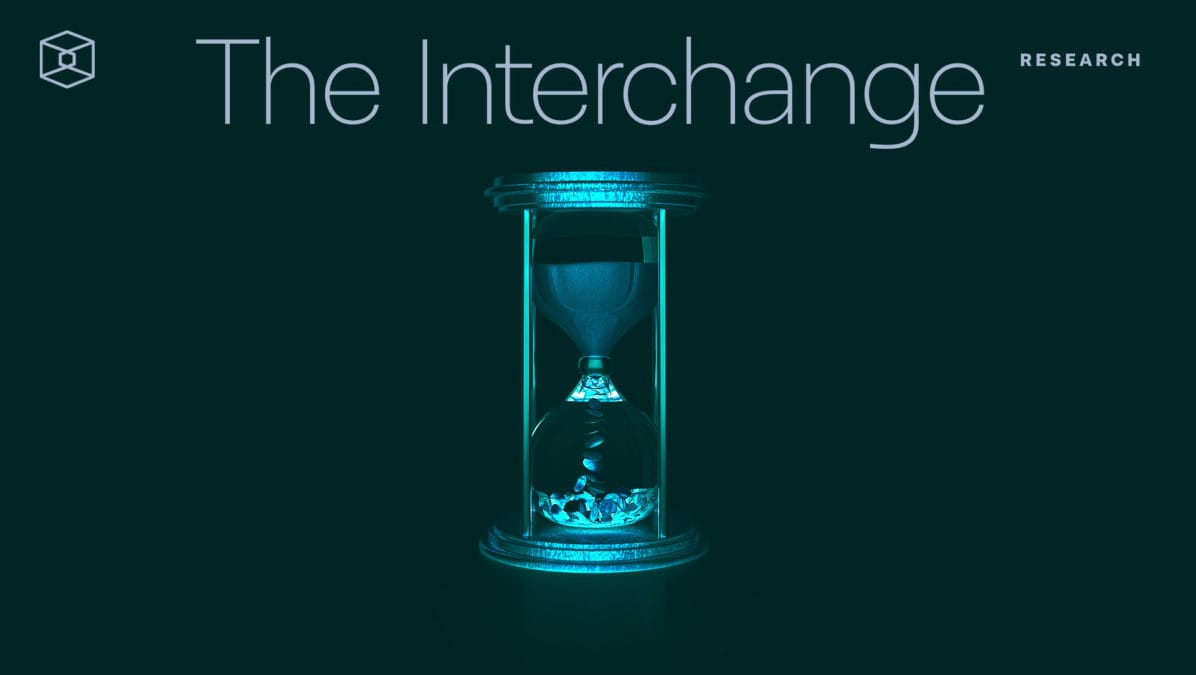 The Interchange: Endgames
February 22, 2021, 5:35AM EST  ·  6 min read
Quick Take
The world's largest payment companies and financial services firms are finally moving in on the crypto and stablecoin ecosystem. It's about time.
A big focus for this column is to address developments that bleed across crypto, capital markets, and broader fintech: exploring in a research-driven way, the specific news stories and real-world examples that showcase how digital assets and open finance primitives could impact both monetary and payment systems, as well as broader capital markets.  It's easy […]
This report is for Research Members
Join The Block Research for exclusive research like this
Gain access to this research piece and 100s of others, including ecosystem maps, company profiles, and topics spanning DeFi, CBDCs, banking and markets. Together with additional services, we help organizations understand what's happening in the rapidly developing digital asset ecosystem.
Learn More
Already a Research Member? Sign In